Portable roadway or flooring are applicable in various industries, including event management, aviation and aeronautical, construction & mining, etc.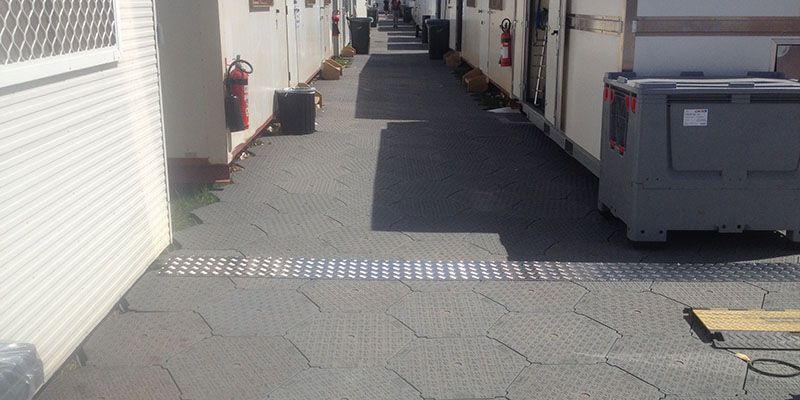 Be it a grand event or a construction site, portable flooring ensures smooth movement of lightweight human traffic or heavy-duty vehicles. Are they all same? No, they aren't. They are specifically designed to endure the traffic or footfall or weight. For example, the marquee flooring for a wedding event is structurally different from those used in a construction site where vehicles are supposed to move.
How does portable floor help? The superior quality floors or roadways withstand impactful movements and are used as applications for temporary road access, machinery exhibitions, dance floors, vehicle exhibitions, event venues, command centres, aircraft hangars, and so on. These flooring options also provide grass protection so that no property is damaged extensively during/after movements. An organizer or a business person chooses portable flooring option for creating suitable moving areas without hampering their budgets.
What are their best features?
We get a volley of questions on how they are beneficial except for serving as a temporary flooring application. They are mainly created for a "turnkey" solution to the problem of movements on an uneven surface or loose ground where accidents may occur now and then. Even materialistic losses can be borne by an owner, but what if any accident turns up tragic?
Portable flooring installations are quick and easy. They provide heavy-duty ground protection, enabling a smooth and even ground for movement without any dire need for ground preparation.